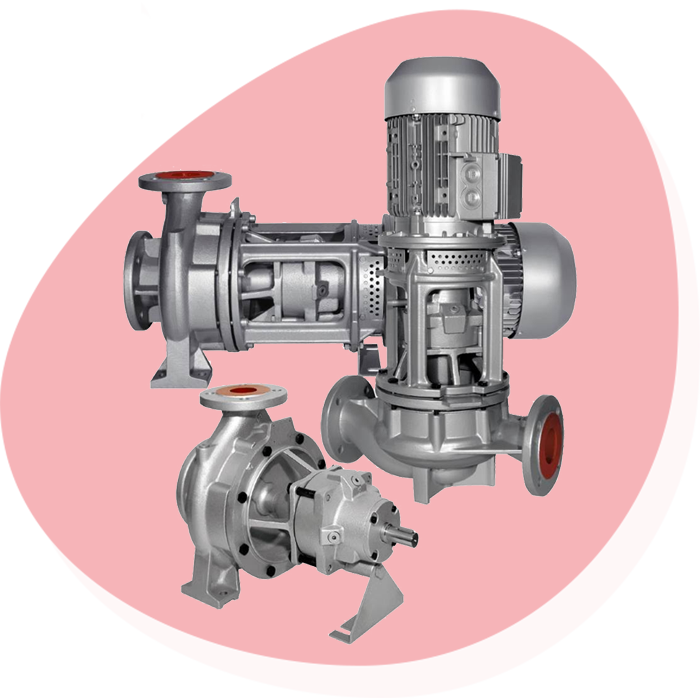 It was not until the early 1960s that engineers began using mineral oil as a nonpressurized heat-carrier on an industrial scale. Since that time, thermal oils have taken over around the world as the preferred heat carrier, greatly decreasing the importance of hot water. ALLWEILER has been part of this trend since "day one" and, because we built the very first "thermal oil pump", we quickly became a German industry leader in this area. Using these experiences as a foundation, ALLWEILER expanded its activities internationally in this market segment.
More than 100,000 thermal oil pumps have been built and commissioned during the last fifteen years. Today, ALLWEILER commands 25 % of the global market, making it one of the major players in the industry. ALLWEILER Thermal Oil Pumps are in operation in virtually every industrialized country of the world.
However, the use of hot water has not been neglected. In fact ALLWEILER has developed a new generation of pumps that are well-suited for the physical characteristics of both liquids.
The new ALLHEAT® series is one of the few pump designs on the market that (with absolutely no changes!) can pump thermal oil up to 350 °C, or hot water up to about 207 °C. In addition, ALLHEAT® can also be used with modern very-low-viscosity synthetic thermal oils with virtually no limitations. You'll never find a more universal pump!
Series with shaft seal:
Pumped liquid
Pump series
Hot water
up to 100°C:
NT, NB, NI
above 100°C:
ALLHEAT
Mineral-based thermal oils
NTT, NBT, NIT
Synthetic thermal oils
ALLHEAT 
Series with magnet drive:
| | |
| --- | --- |
| Pumped liquid | Pump series |
| Hot water and heat carrier oils | ALLMAG |